The Cascades Female Factory abides by the State and Commonwealth Governments health directives regarding novel coronavirus (COVID-19). We recommend you refer to the Tasmanian Public Health website for specific information relating to travelling to/around Tasmania.
Your safety is our priority and we are taking every precaution to ensure our site is COVID Safe. We are an accredited COVID Clean practicing business and we have achieved ATEC COVID Ready accreditation.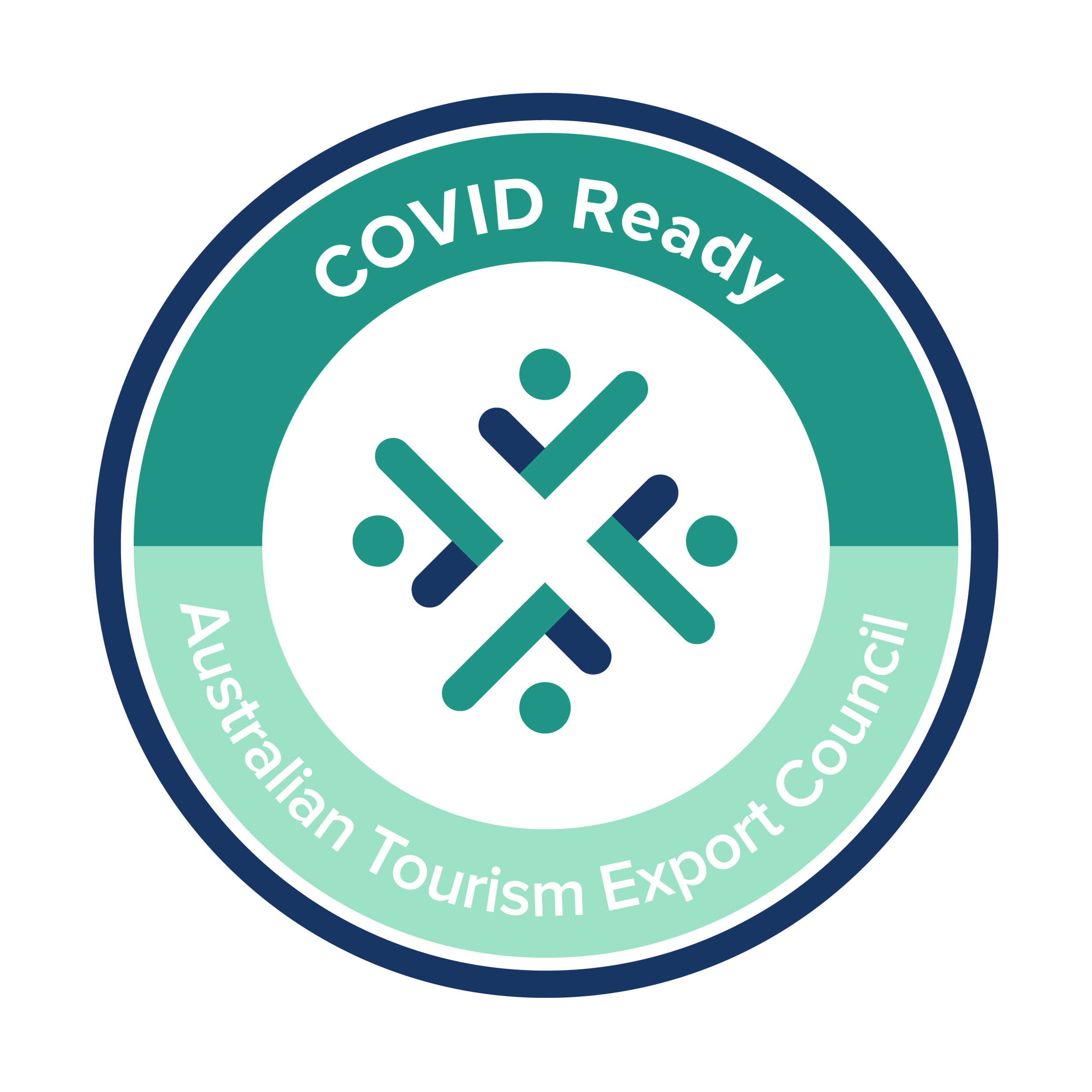 It is essential that you book your tickets online prior to your visit. This will not only ensure your entry to the site and tours at your preferred times but will also help us to contact you should there be a need.
If you have an enquiry please contact us.
Conditions of entry
In choosing to visit our sites, all staff, contractors, volunteers and visitors aged over 12 years agree to comply with the following safety measures:
Maintain social distancing of at least 1.5 metres away from others
Maintain good personal hygiene by washing your hands regularly and thoroughly and/or using hand sanitiser;
Maintain good respiratory hygiene by coughing or sneezing into your elbow or a tissue, and then disposing of tissues immediately and appropriately;
Stay at home if feeling unwell and get tested for COVID-19 if experiencing any cold or flu-like symptoms.
Respond accurately to the following questions if asked by staff:

Are you or anyone you live with currently undergoing testing or awaiting results for the COVID-19 virus?

Have you or anyone you live with tested positive for the COVID-19 virus and have not been medically cleared as non-contagious?
Do you have any flu-like symptoms (sore throat, runny nose, persistent cough, shortness of breath, fever)?

Acknowledge the right of our Cascades Female Factory staff to refuse entry or request your departure from our sites at any time and for any reason
At all times, treat staff and other visitors with respect
For your safety and that of others, you may be asked to leave if you:
Are experiencing any flu-like symptoms (sore throat, runny nose, persistent cough, shortness of breath, fever);
Have been in close contact with a person who has tested positive for COVID-19 (during the period of time in which the virus is contagious);
are awaiting the results of a test for COVID-19;
Reside with anyone who is awaiting the results of a test for COVID-19;
Refuse to comply with the terms and conditions of entry and the safety measures directed by the Port Arthur Historic Site Management Authority COVID safe plans
COVID Safe practicing business
In addition to the conditions of entry, we have implemented COVID safe plans that include the:
Frequent cleaning and sanitising of high-touch surfaces and spaces and tables using fresh cleaning cloths and disinfectants that are effective against the coronavirus.
Reducing the number of people in any one tour group and offering self-guided tour options.
Ensuring the use and availability of hand-sanitiser, gloves and other personal protective equipment.
Keeping our visitors informed. We are committed to supporting public health authorities with any identified cases or concerns of potential transmission in the community and believe that transparency is key to everyone's safety.
Keeping our staff informed on the latest developments about COVID-19 and supporting any of our people who need to self-isolate.
Refunds during COVID-19 Pandemic
A full refund of your ticket purchase will be made if:
border restrictions or other government policy relevant to your origin of travel directly impacts your capacity to visit Port Arthur Historic Site or Cascades Female Factory. Please check the Tasmanian Government's advice on border restrictions / travelling to Tasmania before booking;
you are diagnosed with COVID-19 prior to your departure date; or are feeling unwell with any symptom(s) consistent with COVID-19, including any flu or cold-like symptom(s); or
you are directed to self-isolate due to a close, casual or secondary contact with a known or suspected case of COVID-19.
For the latest advice, information and resources about coronavirus, go to the Tasmanian Government Department of Health website https://www.coronavirus.tas.gov.au/.
For general information about coronavirus, including the national response, call the National Coronavirus Information Line on 1800 020 080 (24 hours, 7 days). If you require translating or interpreting services, call 131 450.